Our Services
At the Center for Stress Recovery and Resilience, we provide gold-standard individual and family treatment and organizational education and consultation using a collaborative and flexible approach that embraces both the goals of the clients and their real-life contexts. Essentially, we meet you where you are to help you get you where want to be.
Take the first step
Together, we can collaborate on the best approach to meet your goals.
Learn what is needed and how to do it
"By harnessing the power of awareness to strategically stimulate the brain's firing, mindsight enables us to voluntarily change a firing pattern that was laid down involuntarily…The synaptic linkages are strengthened, the brain becomes more interconnected, and the mind becomes more adaptive."  – Mindsight, Daniel J. Siegel, M.D.
Client Feedback
"I have been a patient of Dr. Kruszewski for a long time. She treated me while on active duty and after discharge.
Dr. K's therapy has been immensely beneficial to me. I grappled with serious issues, both in the outside world and within my own mind, that hampered my a ability to enjoy my life. Dr. K was able to provide an understandable analysis of my issues, and deconstruct my thought processes in a clinical and professional manner, which suited my personality as a military man. However, she still maintains an environment that is both welcoming and emotionally supportive.
While therapy may sometimes be an uncomfortable experience, I experience long-term comfort in my daily life from the treatment and mental tools I received from Dr. K."
"I am a combat veteran who lives with Post-Traumatic Stress. I have worked with Dr. Kruszewski (Denise) for almost 2 years and she has played a vital role in my treatment. She has a great understanding of the military and genuinely cares for every person she works with and our families. I would highly recommend Dr. Kruszewski to anyone who is looking for a psychologist that specializes in trauma, PTSD, stress and anxiety. I was very reluctant to talk about my personal issues until she made me feel comfortable to do so. Most importantly she puts the patient first and provides a safe setting to allow for successful approaches through honest conversation"
"I have always been a skeptic when it came to therapy, but Dr. K quickly changed my way of thinking.  She showed me compassion and taught me to be compassionate to myself.  I am grateful to have experienced her support, insight and humor.  I always looked forward to our weekly meetings.  She worked with military, so it was easy to make references that I didn't have to explain too much.  She inspired a safe and respectful place for me to express myself without judgement or rejection.  She taught me ways to cope with anxiety as well as manage my own feelings of having to control everything.  I always left our sessions grateful to have had an empathetic and educated person helping me to better understand my thoughts and feelings.  She is compassionate, smart, creative in her passion to help and an active listener.  She is very knowledgeable in different methods of meditation.  Her guided meditation sessions were my favorite.  She is so descriptive and makes it easy to focus your mind, which can be harder than it sounds.  She made me realize different behavior patterns that I didn't even know were an issue.  I will always be grateful for our time together."
Our Office
3355 Mission Avenue
Suite 214
Oceanside, CA
92058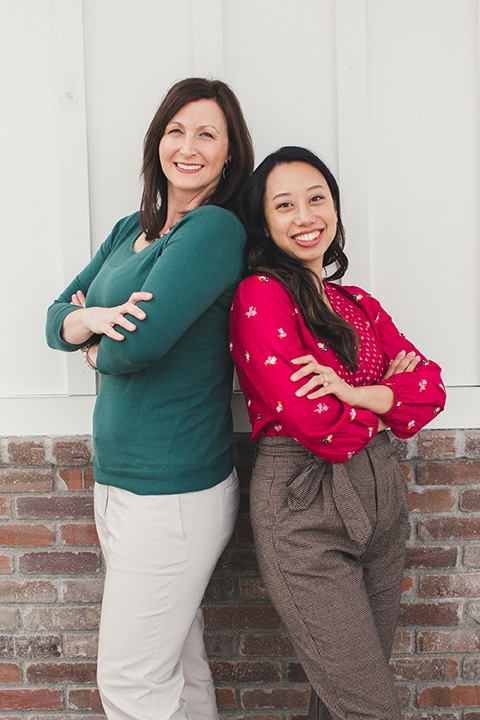 Dr. Kruszewski's graduate and postgraduate work focused on risk and resilience for trauma, stress, and chronic illness in both civilian and Veteran populations. In 2012, Dr. Kruszewski had a unique opportunity to serve as the first Civilian embedded psychologist at Marine Special Operations Command (MARSOC), at what was then called the 1st Marine Special Operations Battalion. At MARSOC, Dr. Kruszewski realized her passion for helping to enhance performance and well-being for individuals and organizations engaged in high-intensity missions with global impact.
At MARSOC, Dr. Kruszewski (aka Dr. K) quickly realized that her most important task was to gain cultural competence. With Marines and Sailors constantly deploying, training, and spending time with their families whenever possible, intervention needed to be flexible, effective, and individualized. Dr. K collaborated with senior enlisted leaders, officers, and other embedded assets to shape and deliver interventions and programs. When Ms. Jocelyn Pijpaert checked in as the Military and Family Life Counselor at MARSOC, she and Dr. K had many conversations about how best to serve this community. The question seemed to boil down to: how to fix a car on a train that is moving at 150 miles an hour without rendering the train useless or injuring the passengers on it? In her nearly six years at MARSOC, Dr. K often returned to the same answers: proactive education, culturally-competent treatments and programs, and collaboration with the organization and family members. The goal was to enhance resilience to ongoing stressors while promoting recovery from existing injury. To both fix the train and teach the passengers to notice and address the sounds coming from the train car before it breaks next time.
While it was intensely gratifying to work at MARSOC, Dr. K made the tough decision to leave in December 2017 to open the Center for Stress Recovery and Resilience (CSRR). Her goal was to replicate this model of recovery and resilience-building for individuals and organizations engaged in high-demand personal and professional endeavors. The CSRR has a threefold mission: provide culturally-competent, evidence-based clinical care, enhance CSRR therapists' professional knowledge and personal well-being via ongoing education and networking, and provide trauma-sensitive resilience-building consultation, training, and psychotherapy for organizations and individuals engaged in high-demand professional and/or personal commitments.
To accomplish this mission, Dr. K recruited Ms. Pijpaert as the Associate Director to provide clinical and programmatic expertise (and make sure Dr. K never forgets where she came from!). Dr. K also hired therapists with clinical excellence, personal integrity, and commitment to culturally-competent care. Therapists at CSRR specialize in trauma, anxiety, sleep, stress (adjustment to illness/injury, caregiving, transition from the military and other life transitions). At CSRR, evidence-based cognitive-behavioral treatments are used in combination with mindfulness-based approaches enhancing present awareness, acceptance, and compassion. Many individuals and organizations working with the professionals at the Center for Stress Recovery and Resilience have never sought psychological services before. Therefore, therapists are transparent and collaborative in assessment, treatment planning/program development, and service delivery.